Our ProductsFunctional activated carbon product list
Fine powder activated carbon KURARAY COAL™(PGW・YP)
Activated carbon, in which the pores and particle size are highly controlled using technologies developed as a general manufacturer of activated carbon, is supplied.
Electric double-layer capacitor electrode materials (YP) have excellent characteristics, such as high performance, high reliability, and stable quality, with high activated carbon manufacturing technology and fine micrometer-scale grinding process technology, to contribute to increase the market.
Fine activated carbon for water purifiers (PGW) has less impurities and has earned NSF and WQA certification in the USA.
Antibiotic action and catalytic performance can also be added.
Characteristics
Pores are controlled according to application.
Various size of pores can be controlled from granularity to micrometer-scale powders.
Application
Electrode material
Materials for water purification
Various types of gas adsorption
Catalyst carrier
etc…
Wet molding carbon filter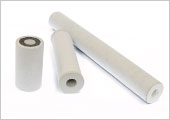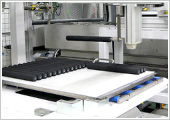 These are clean water filters. They were made by molding and combining fibrous activated carbon and antibacterial activated carbon – the former is excellent at removing free chlorine, soluble lead, trihalomethane and mold odor.
Characteristics
By using two types of activated carbon (fiber and granular), a wide range of adsorption characteristics can be achieved.
Excellent characteristics and long life at high flow rate.
Very little fine particle generation and appropriate for a preprocessing filters.
Application
Drinking water treatment
Water purifier
Pure water treatment
Chemical, plating liquid
Medical water
etc…
Activated carbon fiber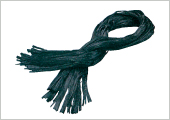 Kuraray's activated carbon fiber is a high-quality, very pure, fibrous activated carbon. Its adsorption performance is so fantastic that it can be processed with very high precision – a great feature that it is difficult or impossible for conventional activated carbon to achieve. It is available in four basis types of material – fiber, felt, cloth and paper. This allows you to select the most suitable form and performance for your application.
Characteristics
Pore size can be adjusted for a wide range of adsorptivity.
Ideal permeability and good particulate removal.
Superb adsorption speed.
Application
Electrodes
Solvent recovery materials
Odor removal filter
Clean water filters
Sanitary materials
etc…
Activated carbon sheet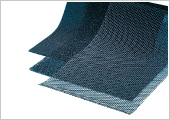 Kuraray's activated carbon sheet is a sheet type adsorbent made by impregnating urethane form or non-woven fabric with activated carbon that has excellent adsorptivity. It is lightweight, dust free and has a high adsorption speed. It also has a wide range of applications because it is an easy-to-process and handle material.
Characteristics
Amount of impregnation with activated carbon can be adjusted.
Ideal permeability and good particulate removal.
Application
Masks
Deodorizing sheets
Medical sheets
Sanitary pad
Vegetables freshness enhancer
Air cleaning filter
Automotive air filter
etc…
Impregnated activated carbon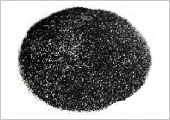 This is a specially chemical treated activated carbon with an upgrade ability to remove ammonia, acetaldehyde in gas or lead in water.
Characteristics and application of each product
| | |
| --- | --- |
| KURARAY COAL™ T-S | Activated carbon impregnated with silver with antibacterial properties, which is widely used in filters for water purification |
| KURARAY COAL™ T-E | Catalyst carrier activated carbon for retaining freshness and deodorant materials |
| KURARAY COAL™ T-B | Removal of basic gases such as ammonia and trimethylamine for use in air purification. |
| KURARAY COAL™ T-FU | Removal of formaldehyde and acetaldehyde. |
Dry molding carbon filter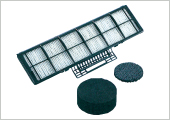 Molded activated carbon, formed into such shapes as a cylinder, block or honeycomb, is widely used for a variety of filters.
Characteristics
Granular activated carbon is bonded with a binder to enable various shapes.
Easy to fill due to the block shape.
Application
Filters for deodorizing
Filters for water purification
Gas masks
etc…